Top-Tier Commercial Cleaning Company in New Jersey
What if there was a simple way to keep your house clean and sanitized? As far as cleaning your home is concerned, it is certainly a challenging task. With a busy schedule to keep, house cleaning is not something that is not on your list of priorities. But then, cleaning your home is one such aspect that you must never compromise with. It is here that Precision Power Wash can step in. As a leading provider of residential cleaning services in NJ, we have got everything covered for you.
The fact that you have decided to hire Precision Power Wash clearly implies you have selected one of the leading commercial cleaning services in NJ. Moreover, we have a team of professionals who work diligently to provide clients with the highest level of satisfaction.
When it comes to having a clean and immaculately sanitized commercial space, you can always count us in.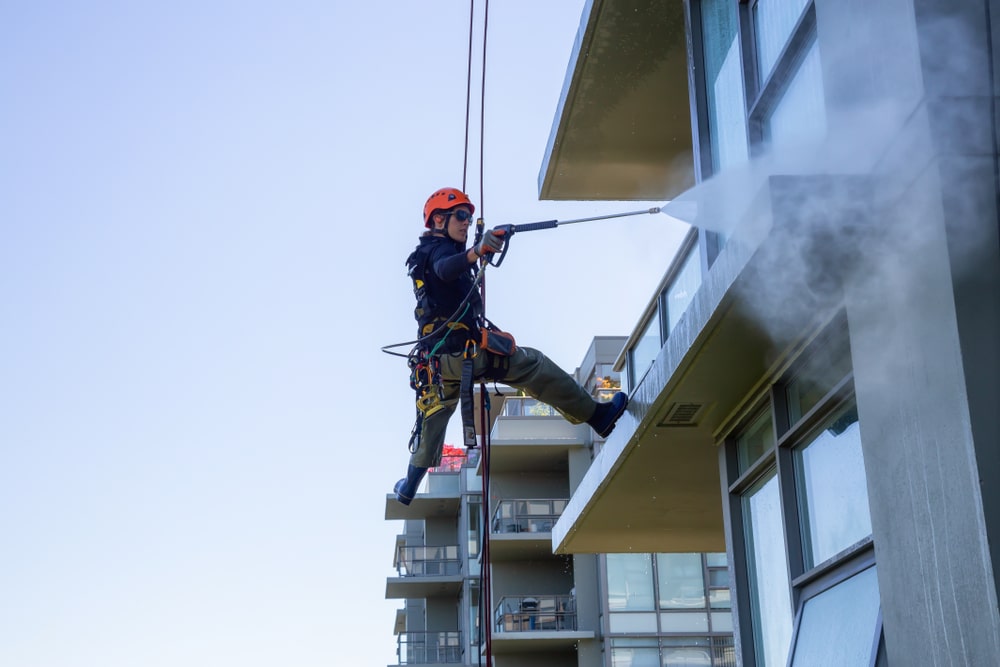 Customer-Centric Commercial Cleaning Services
At Precision Power Wash, we use state-of-the-art tools and equipment to provide our clients with top-of-the-line cleaning services. Keeping the larger picture in mind, we have streamlined our services to suit their specific needs and demands. Our client-centric approach makes it easy for our clients to reach out at any point in time. As we intend to make commercial cleaning easy and convenient, you being a client, stand to gain the most. 
 Since our inception, we have continuously strived to offer our clients services that exceed their overall expectations. It is almost certain that you will have a clean and safe environment in the commercial space with us around. Because we make a conscious effort to evaluate our performance, this readily helps us to raise the bar.
In short, you can count on us at Precision Power Wash for quick and affordable cleaning services in the tri-state area. 
Commercial Cleaning Services Redefined
To us, the size and scale of your commercial space don't matter at all. On the contrary, we are keen to build a lasting relationship that is based on respect, trust, quality, and communication. We are here to serve you in the best possible way in a bid to make your life comfortable. Other than meticulous cleaning, it is our customer service that truly stands out. 
Precision Power Wash is a prominent New Jersey commercial cleaning service provider; we are here to provide you with the ultimate cleaning experience.
Give us a call today, and we will show you how Precision Power Wash goes about commercial cleaning.