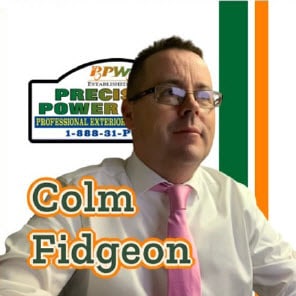 Colm's Corner
Greetings! Thank you so much for taking the time to read our July 2020 newsletter so we can share updates about Precision Brands' dedication to fulfilling South Jersey's residential & commercial exterior sanitation, sterilization, & cleaning needs as we continue to expand our service & education offerings.
Please reach out to me with all inquiries: 1-888-31-POWER or [email protected]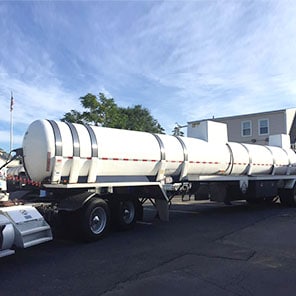 Introducing Three New Ventures!
The Precision family of businesses is thrilled to announce our new ventures:
Commercial Service Department – Our expert team is standing by to fix your commercial power wash equipment. We will diagnose the issue & are a parts-supplier, so can have you back to business quickly & efficiently. Appointments required for drop off to our Somerdale warehouse.
Tractor Trailer Parking – Store/Park your tractor trailer, bus, RV, etc. at our Lindenwald business park. Spaces are approximately 10 x 100, size & terms are flexible.
COVID Killer Showroom – Our CDC approved sanitizing equipment & soultions are set up for demos in our newly expanded, on-site showroom.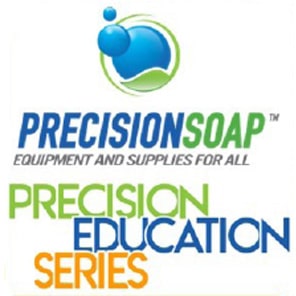 Precision Education Series Presents DEMO DAY, July 30. FREE!
Join us on Thursday July 30th for the Precision Education Series, DEMO DAY. Every hour, experience a new learning opportunity & raise proficiency in cutting edge techniques, tools, & solutions! This day of gaining & improving industry expertise is FREE.
If you would like to lead a demonstration or if you have any questions about Precision Education Series Demo Day, please reach out: we look forward to an excellent event.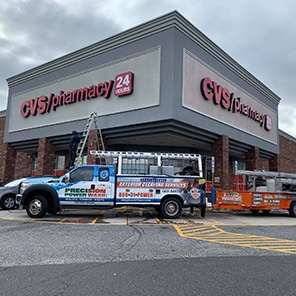 PPW for Clean Exteriors: Over 10,000 Satisfied Customers!
Commercial Power Wash: Our reliable team is dedicated to keeping your crucial building exteriors sanitized using our HOT WATER & CDC APPROVED Sanitizing Solutions.
Residential Power Wash: Enjoy the beauty of your home with our 5-Step Exterior Maintenance Package! Our technicians wash each section of your home FIVE times using our efficient & environmentally-friendly soap.
Contact us for your hassle-free COMMERCIAL or RESIDENTIAL quote.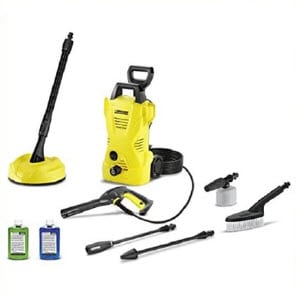 Power Washers & CDC-Approved Solutions IN-STOCK
Commercial & Residential pressure washers in-stock by Landa, Shark, Legacy, Pressure Pro, & KARCHER 2300 PRECISION MISTER. Prices start at $375 & range up to top-of-the-line rigs, including custom commercial builds.
We offer online sales of our COVID CLEANING CDC-APPROVED solutions, INCLUDING 5 GALLON CONCENTRATE for $99. All of our eco-friendly cleaning detergents are made in the USA & feature the quality you have come to expect from the Precision Power Wash family of companies. Check out our upgraded online retail experience: www.precisionsoapstore.com & place your order today!
List of Services
We're ready to sanitize & sterilize for you.
Condo & HOA Complexes
Soft Wash Roof Cleaning
Public Space Sanitization
Parks, Playgrounds & School Sanitization
Deck Washing/Staining
Fence Washing/Staining
Drivet/Stucco Cleaning Specialists
Patio/Paver/Concrete Cleaning/Sealing
Gutter Cleaning
Pool Decks
Exterior Window Washing
Tennis Court Cleaning
Solar Panel Cleaning
Parking Garage Cleaning
Gum Removal
Graffiti Removal
Premium Grade Soaps
CALL US TOLL-FREE TODAY
1-888-31-POWER