Greetings! Thank you so much for taking the time to read our December 2020 newsletter featuring Precision Brands' seasonal updates for exterior safety and sanitation! Our proven street and sidewalk snow and ice barrier product, ROADBRINE, is now available to prepare for whatever Winter 2020-21 has in store: municipal delivery with professional outfitting available! We are in operation year-long to fulfill South Jersey's residential and commercial exterior cleaning services and solutions, including our COVID KILLER HQ. Drop me a line, anytime at: 1-888-31-POWER or [email protected].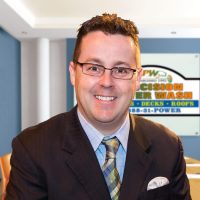 READY FOR WINTER: Introducing ROADBRINE Packages!
The RoadBrine team is thrilled to roll out five brand new packaged to ensure residential sidewalk and driveway safey! Our exclu-sive formula anti-ice system ensures that snow and ice never adhere to concrete, making shoveling safer and easier. Interested in trying RoadBrine? Check out our FREE BRINE offer. Just pay shipping and handling and we'll ship you a free gallon! Our 5 gallon pail of RoadBrine covers 10 standard driveways; price includes shipping and bonus pour spout. Worried about a lot of ice and snow—grab a Full Season (55 gallons) of driveways & sidewalk brine, ships same day and includes a drum pump. Or, get the peace of mind with 2020-21 Unlimited Brine with a commercial grade sprayer ready to keep your residence safe! Or, take advantage of our ultimate offer! Never wo;rry about winter again with a Lifetime of RoadBrine with VIP access to product, info, and supplies. Learn More and Buy Now at: www.roadbrinestore.com.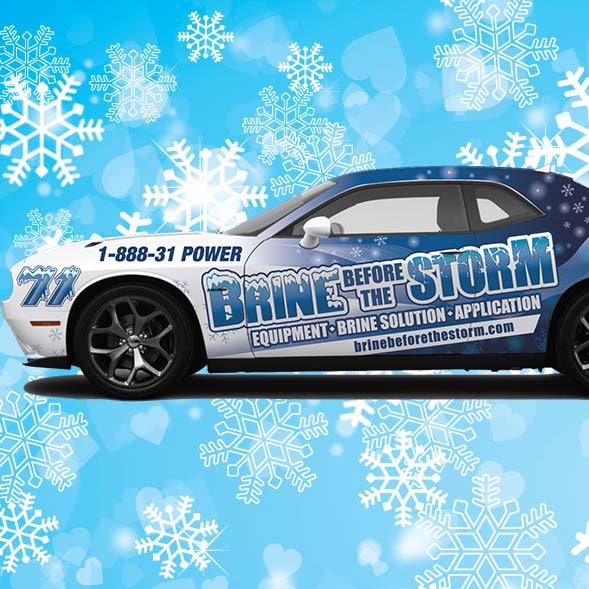 RoadBrine: Street & Sidewalk Snow Safety Application & Equipment
Our RoadBrine formula is the market leader as the highest quality product in residential and commercial anti-icing / de-icing. We offer online solution and equipment sales, as well as a full brine filling depot in Somerdale and Lindenwold, NJ: open 24/7. Bulk delivery is available!
Be sure to Brine Before the Storm. Visit our store at: www.RoadBrineStore.com.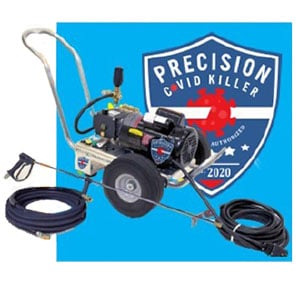 Shop Small! Power Washers, Sanitizing Misters & Solutions IN-STOCK!
Want to keep your home, sidewalks, deck, and more clean all year? Invest in a new power washer! Residential power washers by Landa, Shark, Legacy, Pressure Pro, and KARCHER are all available from our professional exterior cleaning expert – Precision Power Wash! Check out our ENHANCED, EXPANDED Precision Soap website for FREE shipping on orders $100 or pick-up at our Somerdale showroom. Visit: www.PrecisionSoapStore.com
Precision Power Wash: Gift Card Bonus & Free Quotes
Make the holidays sparkle with home exterior cleaning: for every $100 gift cards purchased, receive a bonus $50. Hassle-free online quotes so our gifting is thoroughly thoughtful! Residential Power Wash: Enjoy the beauty of your home – our technicians wash each section of your home FIVE times using our efficient and environmentally-friendly soap. Commercial Power Wash: Our dedicated team keeps building exteriors sparkling using advanced products, HOT WATER, and CDC-APPROVED Sanitizing Solutions.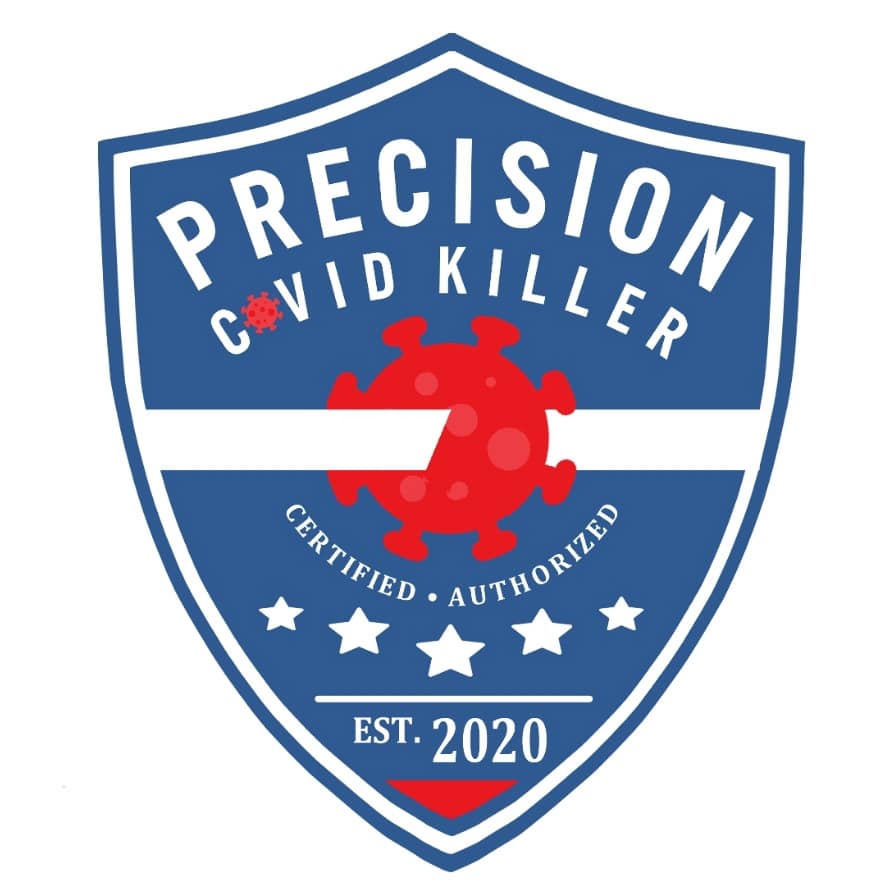 Sanitizing SJ: COVID Killer HQ
Our CDC-approved sanitizing equipment and solutions are fully stocked and set-up for demonstrations in our newly expanded, on-site COVID Killer HQ & Showroom! Our state-certified team of mister masterminds are experts on a variety of techniques to keep commercial and municipal spaces safe. All of our eco-friendly cleaning detergents are made in the USA and feature the quality you have come to expect from the Precision Power Wash family of companies. BUY NOW: COVID-KILLING, CDC-APPROVED concentrate, $99! Check out our ENHANCED, EXPANDED Precision Soap website for FREE shipping on orders over $100! www.precisionsoapstore.com.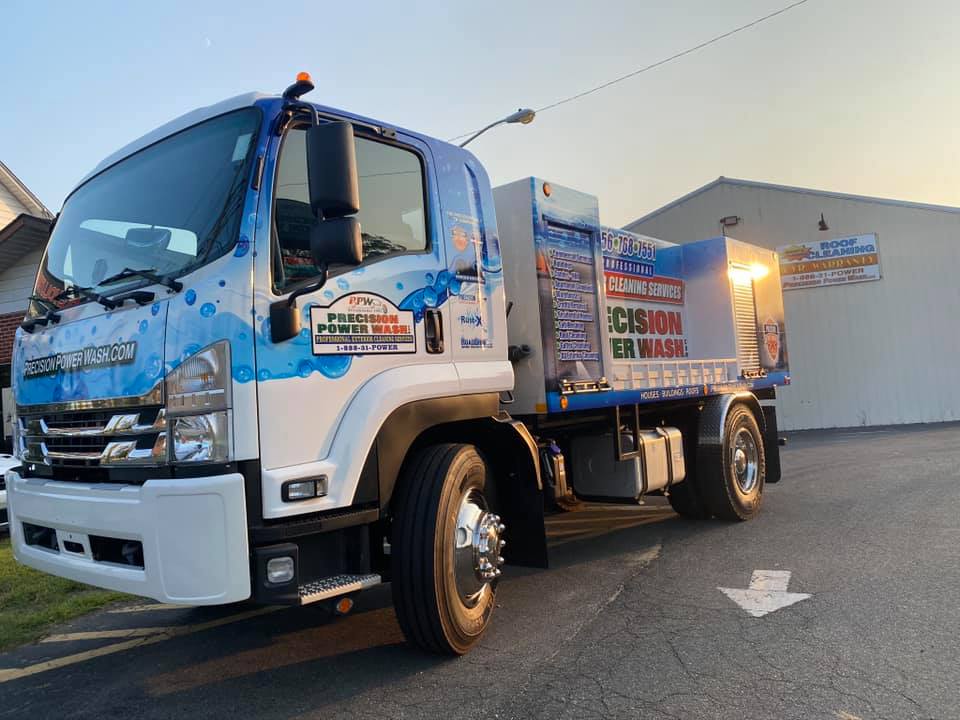 Fleet Upgrade, Commercial Service Department & Tractor Trailer Parking
The Precision Family of Businesses is stoked to upgrade our fleet with our powerful, fully-customized work trucks! Commercial Service Department – Outfitting and fixing your commercial power wash equipment. Appointments are required for drop off to our Somerdale warehouse.
Store/Park your tractor trailer, bus, RV, etc. at our Lindenwold business park. Spaces are approximately 10 x 100, size and terms are flexible.
List of Services
We're ready to sanitize & sterilize for you.
Condo & HOA Complexes
Soft Wash Roof Cleaning
Public Space Sanitization
Parks, Playgrounds & School Sanitization
Deck Washing/Staining
Fence Washing/Staining
Drivet/Stucco Cleaning Specialists
Patio/Paver/Concrete Cleaning/Sealing
Gutter Cleaning
Pool Decks
Exterior Window Washing
Tennis Court Cleaning
Solar Panel Cleaning
Parking Garage Cleaning
Gum Removal
Graffiti Removal
Premium Grade Soaps
CALL US TOLL-FREE TODAY
1-888-31-POWER